About Us
Olivia's Cake Pops have delicious cake centers that are generously enrobed with a rich, velvet chocolatey coating and topped with a beautiful rainbow of decorations.
Each individual cake pop is handcrafted at our artisanal bakery using no preservatives, artificial flavours or colours. Our special care ensures these superb little balls of mouth-watering goodness are created completely nut free. Our bakers and decorators manage all of the complexities of blending, balling, enrobing, and decorating these tasty little treats to help free up your busy days, while still giving your little loved ones a special hand-made treat.
We take pride in providing these yummy, wholesome, fresh baked treats as the perfect complement to your special occasion. Free yourself to relax and enjoy the experience of all your events, while we save you the time, mess, and nut-allergy concerns, so difficult to guarantee in most baking conditions. And you can keep them longer by freezing in their package until you need them.
• No Mess No Fuss
• Great for kid's birthdays, school class treats, and team celebrations
• Only 115 to 135 calories per cake pop and low in saturated fats and trans fats free.
• Great for kids and adults who deserve a treat now & then without the guilt
• Nut Free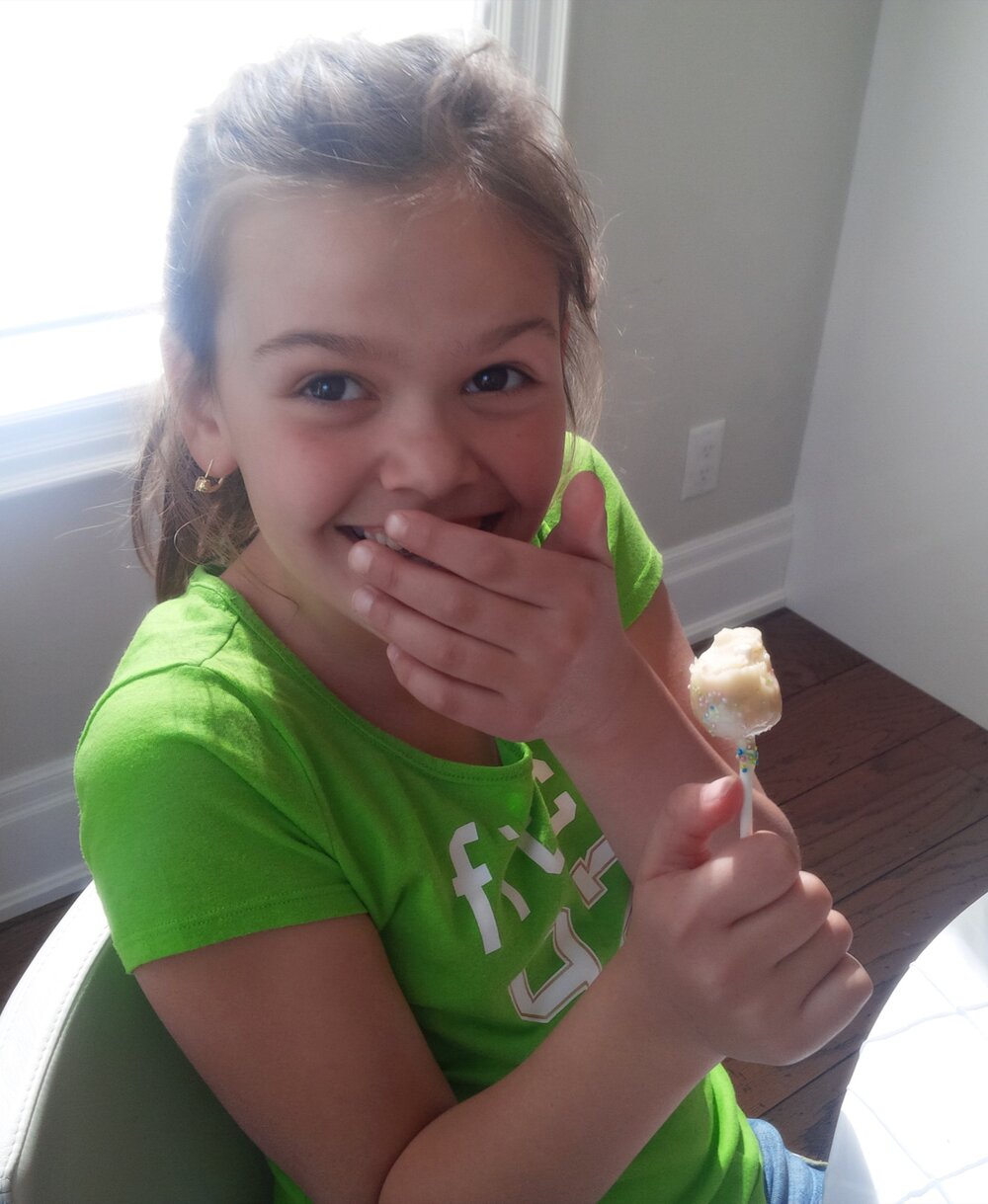 "People always ask me, How do you make Olivia's Cake Pops?"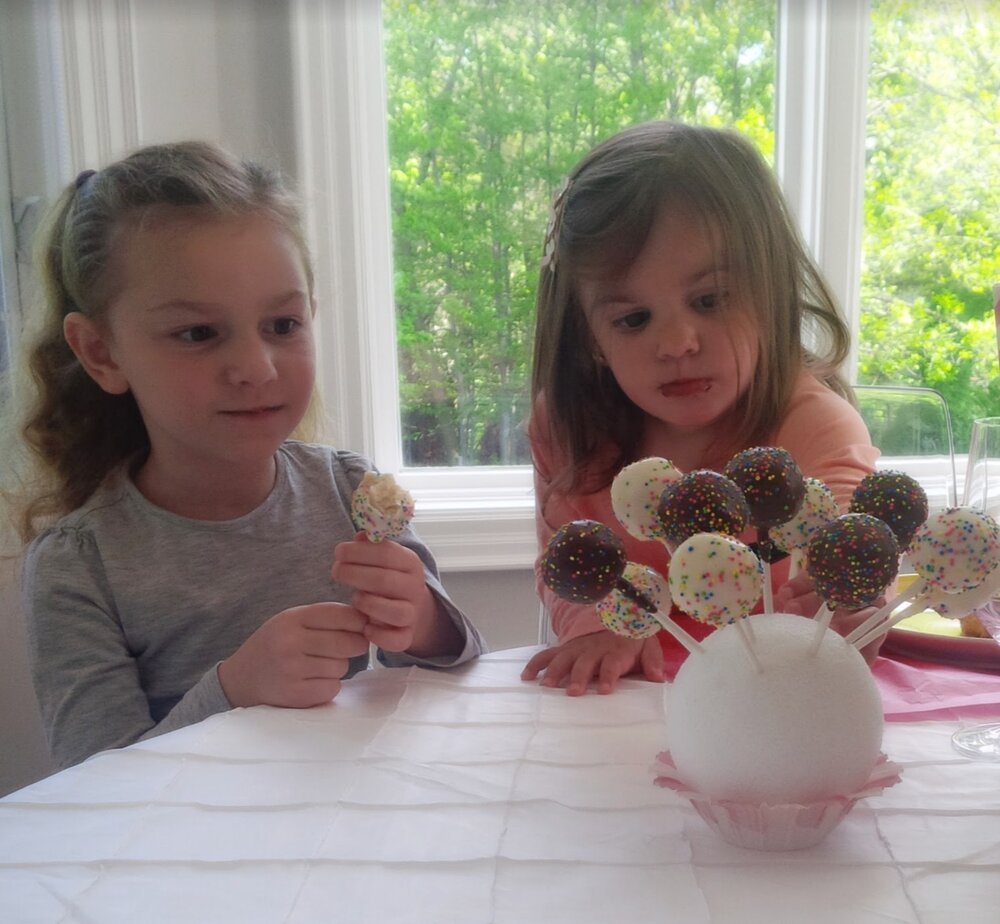 It starts early in the morning.
Our bakers are up early in the morning embracing the glory of the morning sun, and warming up our ovens for a great day of cake baking. UMMM! The sweet smell of a freshly baked cake!!! So good!
Blend in a little TLC to make a moist and delicious showpiece…presto, our magical cake pop centre. BALL it up, carefully place it on the stick, and get it ready for a bath!
Our cake loves to take a bath in some warm, rich, and velvety chocolate. Milk Chocolate or White Chocolate, the coatings are silky smooth, and delicious!!!
Finally a shower of non-pareils, sprinkles, or cookie crumbs rain down on each and every cake pop, giving each cake pop its own distinct character.
After all that work, I need a break, and a cake pop.
We hope you love them too!
— Olivia